LARGE SELECTION
Classic Granite & Marble's collection of stone slabs allows you to choose the perfect stone for every project. We have hundreds of slabs in stock, including granite, marble, limestone, travertine and onyx. We also have travertine tile in stock, ready for pick up. Come visit us, we would be happy to walk you around our inventory!
WE ARE PROFESSIONALS
Classic Granite & Marble has been in business for almost 20 years and  is licensed in Texas & New Mexico. From the largest commercial project to a kitchen island, our team has the experience and expertise to meet the most complex design challenges. We accept contracts of all sizes and work with homeowners, contractors, architects and designers.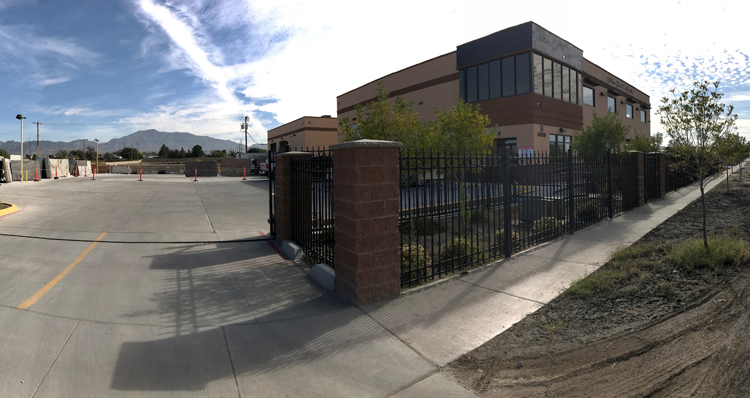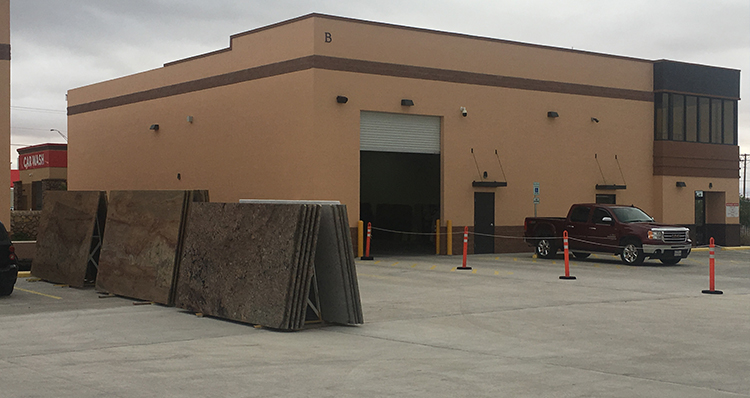 ``Classic Granite & Marble, Inc. were fantastic. The offer very high quality granite and a huge variety of slabs. I was very pleased with the product as well as with the service. My kitchen was done in a timely manner and now it's beautiful. Me and my family recommend Classic Granite & Marble, Inc. and definitely will hire them for my next project!!`` - Karen A.
``Perfection. I love my granite counter tops. And they have a wide selection in stock!``
``If you are looking for a granite company that will take away the fears and unknown hesitation for veteran or even first time buyers of granite then you need not look any further than Classic Granite. Like any good consumer, we shopped around for a good deal in granite not knowing the first thing about it other than what we saw in magazines. In shopping around, we never received any straight answers about costs, company history, and quality of installation. Classic Granite gave us this and much more. If you are looking for a company with a great inventory, good customer service, attention to the details a customers wants, professional installation and excellent follow up after installation, then you need not look any further than Classic Granite. Oh, did we mention Classic Granite is the best?``
Luis and Rosie
Villalobos
Awesome Client
"Thank you for the professional, efficient, and quality service you provided in installing our new granite counter tops. They look beautiful and you made the whole process painless. We also really appreciate the prompt follow-up after installation. We would recommend your company to anyone looking for quality and service."
``Working with Classic Granite and Jose Jr was nothing short of miraculous. I had dealt with vendors all over town and no one compares to the professionalism, honesty and integrity that you find with Classic. They went above and beyond to ensure that they helped me with a quality product and customer service that met our demanding construction needs. Jose Jr communicated with me directly and followed up after the project as well. They have set the bar impossibly for their competitors -so high that no one else will ever measure close.``
``Classic Granite and Marble, Inc. installed quartz countertops in my new kitchen and I absolutely love them. The entire process was fairly easy and the service was exceptional. Junior and his fatherwere very knowledgeable, helpful, and accommodating in all my decisions which equated to an exquisite final product. The installations were very quick and thorough in all aspects and at the same time not lose the quality of their work. Senior conducted an initial inspection and measurement while Junior constantly followed-up with every work from start to finish that ensured the job was done in accordance with our specifications. I am very fascinated and thankful for this experience and would recommend this fine company to anyone and will use their services again in the near future."
Classic Granite represents a company that is reliable, professional, and honest. I have hired them on three separate occasions and I have never been disappointed. I would recommend them if you want the job done right.``
``Classic Granite and Marble, Inc. installed Roman white granite in our kitchen and bathroom vanities on June 7, 2012. We highly recommend this company for their craftsmanship, installation, and granite quality! Our salesman was Jose Aguirre, Jr. who was extremely knowledgeable, patient and very customer orientated.We are extremely pleased with our purchase and recommend this company for its professionalism, high quality of work and overall expertise! This company is not your typical El Paso entity. Jose returned our calls, was on site at installation, and did an extremely professional follow-up with our account. Kudos to this great company!``
-Mr. & Mrs.David
Blackshea
Awesome Client
``We remodeled our bathroom in 2007 and just recently, our kitchen bar and powder room. Classic Granite was our first choice in both remodels. Their owners and staff are the ultimate in professionalism. In addition, they are attentive, friendly and very interested in each and every task. Their fabrication and installation is second to none.`` (Aug. 8, 2012)
-Mr. -Arlene
Sonnen, Ed.D.
Awesome Client
``When searching for a granite company, I wanted professionalism, good reputation, excellent quality of work, attention to detail and great customer service and that is exactly what I got with Classic Granite & Marble.
I did my research when searching for a granite company. I asked general contractors, designers, neighbors, friends and all of them mentioned Classic Granite & Marble as being the best. They are BBB accredited with an A+ rating. They have been in business for 18 years. They are a solid company!
I had other proposals but all the other companies came up short compared to Classic Granite & Marble.
When I met with Gerardo Aguirre, Sr. (owner), he was helpful, knowledgeable, professional and super nice. He went out of his way to accommodate my requests and answer my questions.
If you are a customer like me that is all about getting things done right, then Classic Granite & Marble is your kind of company.
Thank you Classic Granite & Marble for my beautiful kitchen and bathroom countertops! It was a pleasure doing business with you!``
Adriana Orozco
Awesome Client
``I can truly recommend Classic Granite and Marble .
As a kitchen designer I have worked with this company since 1998. I am happy to say that in most of the kitchens I've designed the countertops are granite from Classic. But not only have I used this company to create countertops in kitchens I've designed for clients, I also have a beautiful granite countertop done by Classic Granite and Marble in my own kitchen. Mine was installed by Classic in 2008 and is just as beautiful today as in was them. It's truly stunning as well as timeless!``
Vicki Logan Pfeifer
Awesome Client
``Primera calidad y servicio lo recomiendo``
Carlos Gonzales
Awesome Client
``Excellent quality and service``
Jorge Cervantes
Awesome Client
``If I could grade Classic Granite and Marble, Inc. I would give them an A+++. From the moment you walk in to their showroom you are greeted in a very kind and professional manner. I loved that I was not constantly bombarded with questions and was allowed to take my time to see all the granite, quartz, tile and all the great products Classic Granite and Marble, Inc. has to offer. When I was ready to ask questions, management was there to answer every question I had from the origin of the granite to proper maintenance. When I was ready with my choice of granite, the purchasing process was awesome, I was explained every detail of the job. The installation was by far the best experience I have ever had with any business when it comes to any kind of remodeling. The staff was on time, courteous, clean and professional. The finished product is what I envisioned; it surpassed my expectations. I had experiences with other local granite companies and was very disappointed but Classic Granite and Marble, Inc. hands down is the best in town. There is so much more I can say about Classic Granite and Marble, Inc. but, to sum it down, if you want a hands down professional and very knowledgeable experience, then Classic Granite and Marble, Inc. is the place to go. I will definitely come back for future projects.``
Jesus Antonio Valdiviezo
Awesome Client
© Classic Granite & Marble, Inc. ~ 2018 All Rights Reserved